Blog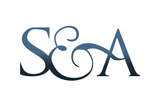 Our firm launched a new website. Check it out!
YOUR CHOICE
Solar Law possesses the knowledge, skill and financial resources to assemble the team necessary to present your best serious injury or wrongful death case: doctors, investigators, videographers and accident reconstructionists to name just a few.
The successful prosecution of any claim for a serious injury or death requires immediate action by the victim or his family. Solar Law is ready to launch the investigation now: photograph the scene, identify eyewitnesses and preserve physical evidence.
Solar Law is committed to treating each client with respect and each case as unique.
Call our 24-Hour HOTLINE now. The initial consultation is free of charge. If we accept your case on a contingent fee, you will not be required to pay any attorneys' fees or expenses in advance.
IF YOU DON'T WIN – YOU DON'T PAY.
If you have any questions call our 24-Hour HOTLINE at 713-557-2524 now.